Company Listing
The company listing is a subscription service that allows EMWA members and non-members the opportunity to advertise their company's products and/or services. The companies listed below are companies that may be of interest to medical writers and editors and who have chosen to have their services displayed. It is not EMWA policy to vet these entries and entry in this list does not imply any form of endorsement by the European Medical Writers Association. These entries and list cannot be reproduced elsewhere without express permission.
Please note that EMWA will refer any requests for training or related enquiries to the company listings which is an additional benefit of advertising your details with EMWA.
Membership of the company listing is on an annual basis (from Jan through to Jan), and subscription fees are given below:
The total annual listing fee for EMWA members is €500
Join in October - pay for 15 months i.e. €626
Join in November - pay for 14 months i.e. €584
Join in December - pay for 13 months i.e. €542
Join January to September - pay €500
The total annual listing fee for non-EMWA members is €1000
Join in October - pay for 15 months i.e. €1249
Join in November - pay for 14 months i.e. €1166
Join in December - pay for 13 months i.e. €1083
Join January to September - pay €1000
To apply to add your company to our listing, please click here to download the application form, and then email your completed application form to Info@emwa.org
Trilogy Writing & Consulting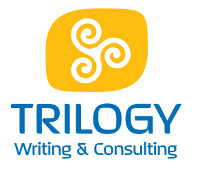 Falkensteiner Str 77
DE-60322 Frankfurt
Germany
Email:
writers@trilogywriting.com
Web:
www.trilogywriting.com
First name: Evija
Last name: Kümmel
Phone: +49(0) 69 138 2528-22
Fax: +49(0) 69 138 2528-55
Mobile:
Skills And Services Offered:
At Trilogy, medical writing is our passion. As specialists in clinical regulatory documentation, we provide a service that is more than just writing. Our writers are integral parts of our clients' teams: proactively planning, coordinating and writing their clinical documents to meet timelines, with a readability that reduces the time for review and approval. We have been helping pharmaceutical companies and clinical research organizations of all sizes, worldwide, to streamline their documentation processes for over 15 years – either as support on a one-off document or the entire clinical development programme. We provide our clients with a constructive advice on their projects: we guide our clients' teams through the writing process and ask them the right questions in order to produce documents that communicate effectively. Our writers are trained to understand that our job is not to produce a data dump: it is to think about the data available and work with the team to pull out the messages and present them as clearly as possible, so that a reviewer can quickly find the information they are looking for and easily understand the story to be told. Our approach to writing clinical documentation ideally results in a minimum of clarifying questions from reviewers, speeding the process of review and ultimately leading to faster approval. Trilogy currently has more than 40 writers, who are located in Trilogy's 3 offices: Frankfurt in Germany (HQ), Cambridge in the UK, and Durham, North Carolina in the US. We pride ourselves on our "dedicated team" approach when developing documents, which greatly reduces the time needed for production and ensures much greater levels of continuity throughout an entire development programme.
Expertise:
Trilogy specializes in writing all types of clinical regulatory and post-marketing documentation including: • Regulatory submission documents: Clinical Development Plans (CDPs), Briefing Books, Clinical Study Protocols (CSPs), Clinical Study Reports (CSRs), Clinical Trial Reports (CTRs), Clinical Trial Summaries, clinical Common Technical Document (CTD) Overviews and Summaries, Investigator's Brochures (IBs), Informed Consent Forms (ICFs), Investigational Medicinal Product Dossiers (IMPDs), Investigational New Drug documents (INDs), Paediatric Investigation Plans (PIPs), Pediatric Study Plans (PSPs); Responses to authority questions, EU explanations and FDA advisory committee meetings; • Postmarketing documents: Phase IV clinical trial documents, observational study documents, Health Technology Assessment (HTA) reports, health economics and patient registries related documents; • Safety documents: Development Safety Update Reports (DSURs), Periodic Adverse Drug Experience Reports (PADERs), Periodic Safety Update Reports (PSURs), Periodic Benefit-Risk Evaluation Reports (PBRERs), Risk Evaluation and Mitigation Strategy (REMS) and Risk Management Plans (RMPs), including Part VI; • Scientific Communications documents: abstracts, publications for scientific journals, posters and slide sets for conferences. We have written documents in the following therapeutic areas: Anti-infectives Orthopaedics Behavioural health Paediatrics Blood products/haematology Pain Control Cardiology Psychiatry Congenital disorders Reproductive medicine Dermatology Respiratory/pulmonary Endocrinology/metabolism Rheumatology/arthritis Skeletal disease Urology Immunology Vaccines Neurology/CNS Virology Oncology Women's Health/ Gynaecology Ophthalmology
Other information:
Please, visit our website for additional information, including short videos by the Senior Partners, which give an idea of the style and philosophy of Trilogy.
UK Address:
Trilogy Writing & Consulting Ltd
27-29 Bridge Street
Downham Market
Norfolk PE38 9DW, UK